IGNITE YOUR OWN LEADERSHIP EVOLUTION
What is your current leadership capacity? Do you have any desires you may hold to be an even more effective leader? Do you want to develop a greater sense of emotional wellbeing? Perhaps you desire taking more accountability as a conscious business leader in today's environment.

The Vertical Holistic Leadership Profile (VHLP) provides clarity and insight into your capacity for all of this and more. The VHLP is a capability-based Self Assessment designed for Senior Executives which provides a comprehensive summary of Vertical Development for Leaders and Organisations. Identifying your top seven Strengths, Stressors, Blind Spots, and Stretches, the VHLP enables you to set leadership aspirations in a format that fuels your evolution.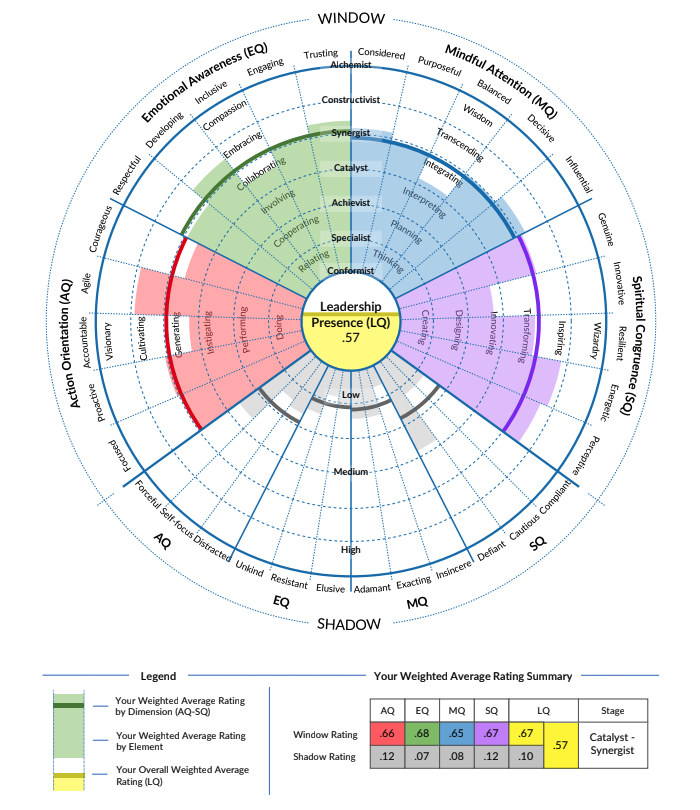 CHART A PATH TO BEING A MORE HOLISTIC LEADER

The VHLP is designed to raise self-awareness and illuminate your developmental trajectory along your journey from Specialist to Alchemist. The individual VHLP self-assessment generates an automated comprehensive report and workbook that describes the Stages, invites reflection, provides lots of tips to foster their continuing evolutionary journeys, and leads into a powerful Discovery Debrief with a StageSHIFT later stage executive coach. The assessments are conducted by StageSHIFT Coaches all of whom have been assessed at Synergist or beyond. Our unique focus on resonance enables you to set deeply personal development aspirations and create a coherent Vertical Development Plan.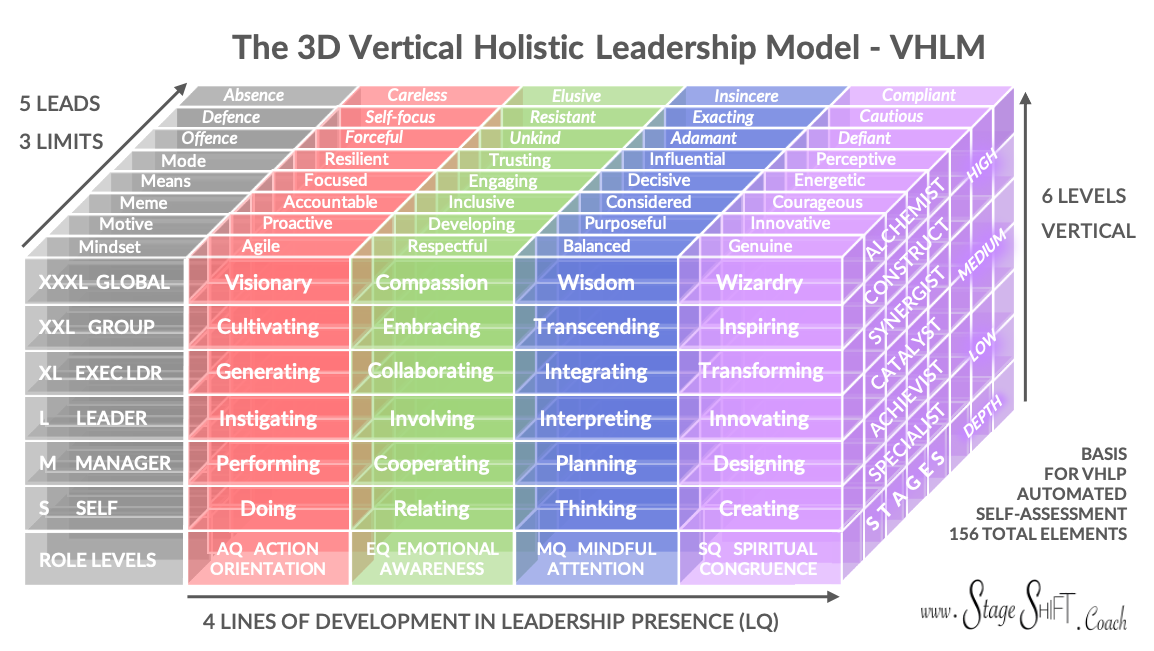 COMPREHENSIVE, UNIQUE, AND EFFECTIVE
The VHLP is a relatively sophisticated instrument, integrating a total of 156 capabilities including shadow elements across 6 Levels of Leadership, 5 Leads of Leadership, 4 Lines of Leadership, and 3 Limits in Leadership. The Assessment and Reporting process is fully automated. It is not muddied by the transference, gaming and after-taste of 360 instruments that also take up significant time and energy of numerous people. A focused wide lens reveals the key mindsets and practices that epitomise the most effective leaders. The Aggregate Leadership Capacity Analysis highlights systemic unconscious bias and cultural norms that can also be addressed and/or highlighted in ensuing strategic initiatives, while at the same time facilitating talent management and succession strategies.
READY TO BEGIN YOUR JOURNEY NOW?
The process involves assessing yourself in relation to the extent you habitually demonstrate a blend of 144 vertically-based leadership capabilities and shadow elements. It will take you approximately one hour of focused time to complete although you can pause if needed. You will automatically receive a colourful and sophisticated 40-page Report which includes:

An explanation of Vertical Leadership Development and Enterprise Evolution

Your Individual Profile and Ratings including the Vertical Holistic Wheel of Evolution

A series of questions to reflect on your Strengths, Stressors, Blind Spots and Stretches

An explanation of how to expedite your vertical holistic leadership development

A series of particular steps you can take to realise more of your latent potential.
Your personalised VHLP report and 90-minute Discovery Debrief is €1200 + 23% VAT. Note that you'll be taken off our website to pay; we partner with Stripe to provide a variety of simple and secure payment methods to fit your needs. You can also reach out to us for invoicing, bulk and developing economies discount options.