WHAT WE DO
We partner with individuals, organisations, and communities to co-create evolutionary shifts in leadership culture that embrace complexity, expand consciousness, and empower everyone to cultivate a more healthy, equitable, and flourishing ecosystem.
"We aim to be at the forefront of a movement
to evolve what the future of work looks like."
OUR VALUES
We believe organisations need to evolve to meet the evolution of humanity. Through our individual & team dynamics coaching, strategic renewal programs, and organisational transformation services, we're eager to explore this new frontier with innovative leaders and organisations who also see the next evolution of work that's rapidly approaching. Our evolutionary values guide everything we do and are the foundation of our work.
WHO WE ARE
We've worked in some of the world's fastest growing and most successful companies. We've worked with companies at every stage of their business development. We understand your business and how to take it to the next level. But that's just experience. We're much more than that.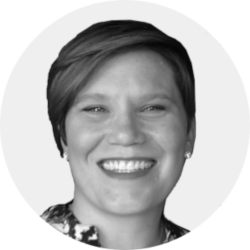 MINDI CASELDEN
CO-FOUNDER & CHIEF CATALYST
Mindi Caselden is an executive transformative coach working with clients ranging from 10 staff through 5K+ employees, across various industries (fintech, tech, logistics to name a few). Mindi partners with leaders to realise their potential, relate to their environment, and revere the humanity in all of us to bring about a more inclusive community and harmonious world. She brings her experience in organisational development, evolving leaders, and building high performance teams to companies dealing with their own scaling and transformation challenges.
Mindi is a curious individual who enjoys navigating complex ecosystems, collaborating with leaders and teams to co-create fluid, efficient ways of working within a safe, inclusive, and innovative environment.
Mindi is a StageSHIFT certified coach, consultant, and VHLP Practitioner, an EMCC Accredited Coach at Practitioner level, and a Certified Emergenetics Associate.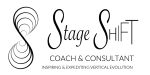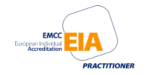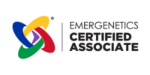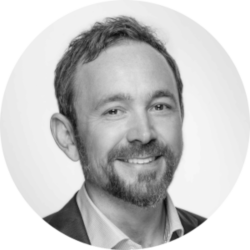 JEFF CASELDEN
CO-FOUNDER & PRINCIPAL
Jeff Caselden is an executive coach & consultant who finds purpose in helping others to develop their capability as holistic thinkers so together we can reinvent and redefine our collective relationships with work, business, and the planet around us. From the systems that make up their organisations, to the interpersonal relationships of their members, to the very reasons they exist to do what they do, Jeff examines with curiosity, highlights assumptions, and helps his clients to do the same. He believes success is measured not in profit but in our actualisation and fulfilment as humans living sustainably and consciously as part of the interconnected ecosystem of Earth.
Jeff has worked with clients ranging from high performing, hyperscaling organisations generating tens and hundreds of billions in revenue to small scrappy startups striving to bring their ambitions to fruition. After helping to grow Amazon Ireland to one of the company's largest tech hubs, he's coached and mentored other multinational leaders and entrepreneurs to successfully achieve their own ambitions. He's especially passionate about leadership, all things talent (especially interviews, of which he's done over 1000), and systems thinking & design.
Jeff is a StageSHIFT certified coach, consultant, and VHLP Practitioner, an EMCC Accredited Coach at Practitioner level, and a Certified Emergenetics Associate.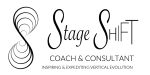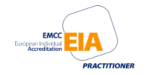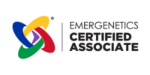 OUR CLIENTS
We work with companies big and small across a variety of industries.



















HOW CAN WE HELP YOU?
Let's talk today about what your own evolution looks like and how we can support you on your journey.